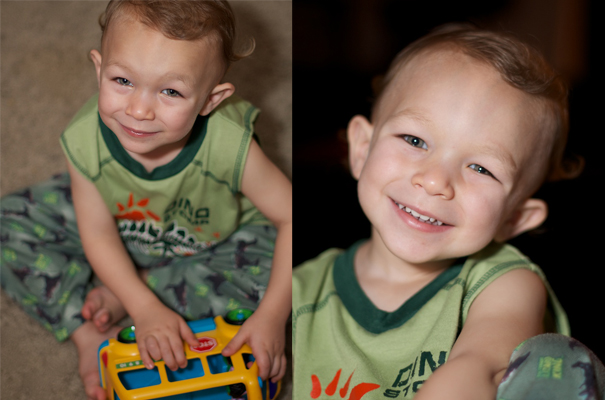 This tip comes in handy when photographing pets and children. As you see in the images above, pictures taken from above the subject have a tendency to distort proportions, cause unflattering backgrounds and poses, and even take away from the mood or feeling you are trying to capture.
---
Don't be afraid to get on your belly!
By getting eye level with your subject you can take the shot from their perspective. This, in many cases, can also help with children that are camera shy. If you are sitting with them, as opposed to towering over them, they will be more likely to smile or act natural.
*As with any rule in photography, this one was meant to be broken.
But that's a whole other tip!
---
For more tips and special promotions,
be sure to us on Facebook